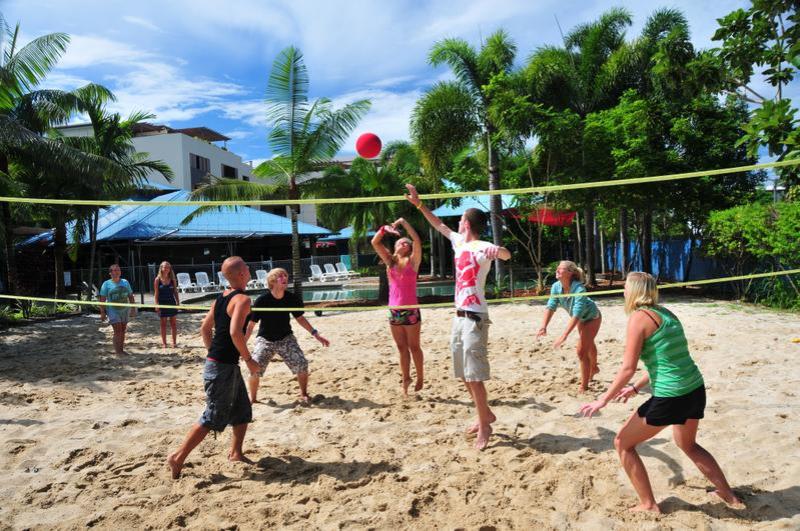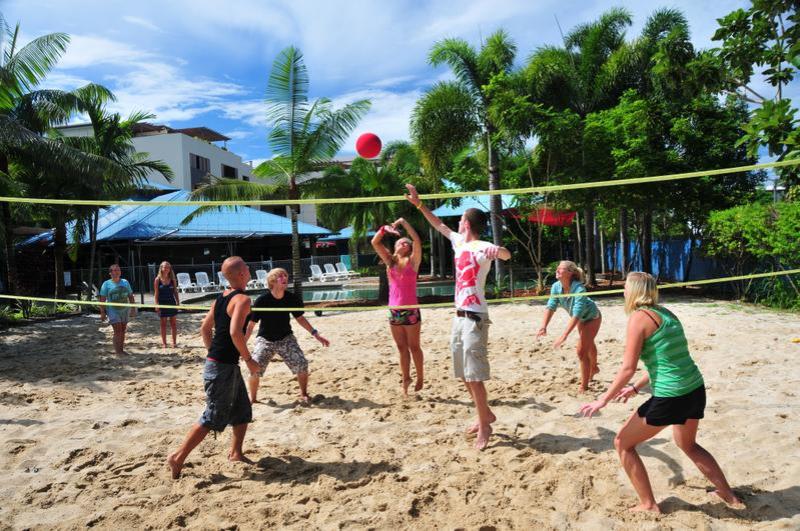 Hostel Nomads Cairns Hostel & Serpent Bar, Cairns Australia
Facilities
- Breakfast Included
- Restaurant
- Internet Access
- Laundry
- Airport Pick Up
- Wheelchair Friendly
- Linen Included
- Bar
- Towels
- Security Lockers
- Luggage Storage
- Swimming Pool
- Telephone/Fax Facilities
- Travel Desk/Travel Info
- Key Card Access
- Common Room
- Bike Parking
- BBQ Area
- Free Carpark
- Air Conditioning

Hostel Nomads Cairns Hostel & Serpent Bar, Cairns
:: Nomads Cairns Hostel & Serpent Bar - 341 Lake St, Cairns ::
Description is written by the owner of the accommodation of the Hostel in Nomads Cairns Hostel & Serpent Bar, Cairns, Australia. Book fast and easy online, hostel and accommodation in Cairns

Description of Hostel Nomads Cairns Hostel & Serpent Bar
Free airport, bus and train pickup (between 8am and 8pm), a huge swimming pool and a great bar and bistro!

Nomads Cairns Backpackers Resort is the ultimate tropical backpackers hostel located just minutes from major transportation and attraction's such as the Esplanade Lagoon.

Nomads Cairns Resort has a variety of rooms to suit all needs including King private rooms, doubles and twins with and without ensuites, 8, 6, and 4 bed dorms with shared facilities, and female and male only rooms. All rooms are air-conditioned with lockers and all linen is provided.

Nomads Cairns offers you outstanding value for your hard earned dollars with competitive nightly rates being just the beginning. We also offer an in house travel desk, Mad travel ensures the best prices to experience the reefs, rainforests and surrounding tropical islands, Wifi internet, communal kitchen and laundry, a large swimming pool with sun baking areas, a volleyball court, the Serpent Bar and bistro with nightly specials and activities, also serving lunch and dinner, and a free pick up from the airport and bus terminals including free shuttle service into the heart of Cairns city.

Our accommodation has been designed to provide you with a great night's sleep and includes everything you need to enjoy the great Tropical North Queensland lifestyle. Standard features include full air-conditioning, secure storage area, security card room access, cupboard space, free clean linen and comfortable beds!

Other information for this Hostel
Please call to make arrangements for check in after 10pm.

Directions for Hostel Nomads Cairns Hostel & Serpent Bar
Call the hostel from the bus or train station and we will pick you up for free!

For a free airport pickup between 8am and 8pm simply wait at the bus parking bay number 6 at the domestic terminal and the airport shuttle bus will bring you directly to our door! Outside these hours head to the same place and the driver will just charge $5.