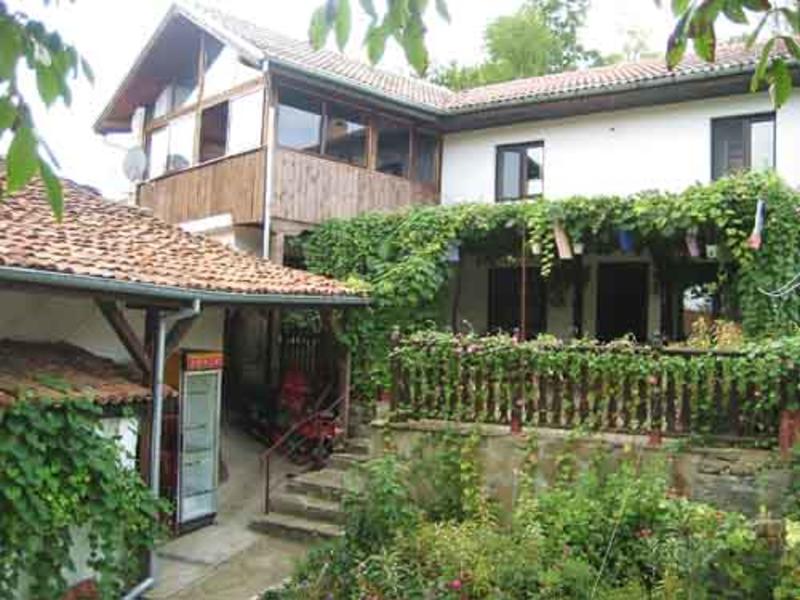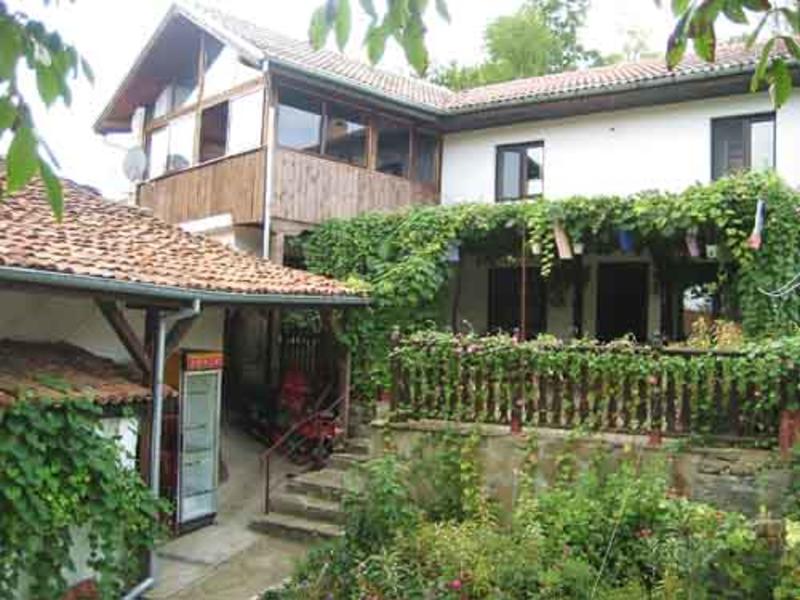 Hostel Hikers Hostel, Veliko Tarnovo Bulgaria
Facilities
- Internet Access
- Laundry
- Linen Included
- Bar
- Security Lockers
- Luggage Storage
- 24 hour reception
- Travel Desk/Travel Info
- Key Card Access
- Common Room
- Bike Parking
- BBQ Area
- Free Carpark
- Meeting Facilities

Hostel Hikers Hostel, Veliko Tarnovo
:: Hikers Hostel - Samovodska Charshia, 91 Rezervoarska Street Veliko Tarnovo ::
Description is written by the owner of the accommodation of the Hostel in Hikers Hostel, Veliko Tarnovo, Bulgaria. Book fast and easy online, hostel and accommodation in Veliko Tarnovo

Description of Hostel Hikers Hostel
The best valued, cleanest and cheapest hostel in the absolute heart of Veliko Tarnovo. Other hostels claim many things but we actually deliver. We will match or beat any Veliko Tarnovo hostel price. See it for yourself.
Clean, comfortable and fun! Meet heaps of people in our lounge, dining room or the balcony with the best view over the city.
A splendid opportunity is to enjoy the stunning spectacle �Sound and Light� either from your room or the balcony, overlooking the fortress. By means of audio-visual effects it represents episodes of the 7000-year history of Bulgaria, enlivens the fortress of Tsarevets, thus magically carrying you back to centuries gone by.

And as soon as you step outside you're only minutes walk from the museums, monuments, bridges, cinemas, city parks, Samovodska Charshia Square, restaurants and cafes, night clubs - how much time have you got? Conveniently, all major banks, ATMs and government offices are also extremely close by. There's a fully equipped kitchen, a dining room, internet access, a laundry and a comfortable lounge to make this a home away from home. At Hikers Hostel you'll have every convenience you need to make your stay carefree.

Comfort and enjoyment, cleanliness and friendliness, free internet and free wireless, our helpful staff works everyday to provide a superior level of service so your visit to Veliko Tarnovo will be most enjoyable and special.

In Hikers Hostel you get FREE:
Pick-up service from every place in Veliko Tarnovo;
Breakfast;
Tea/coffee;
Clean sheets + towels;
Non-stop internet and Wi-Fi;
24h hot showers;
Safety lockers;
Watch DVDs;
Fully equipped kitchen;
Maps and directions to any point you need including full bus and trains timetables

And all the Fun you can take!

7.00 euro for tents per person including all extras

About us and Veliko Tarnovo:
A stop station for backpackers, adventure seekers and random travelers.
The hostel is designed to provide the appropriate environment for travelogue exchange and to offer alternative travel routes. The purpose of our attempt to share travelogues in a multi-national ambience is to broaden horizons and enrich both the novice and the experienced traveler. This initiative is designed to gather together contributors to a new vision of alternative travel and as such it will constantly be in progress.

Hikers Hostel is located in Veliko Tarnovo, a town once proclaimed the capital of the Second Bulgarian Kingdom and for many years, it has been a centre of political and spiritual life.
Veliko Tarnovo of today has managed to preserve the atmosphere of this glorious period almost intact. On account of its cultural and artisan heritage and its mid-point in Bulgaria, the town is the perfect home for Hikers Hostel. It is designed to provide the appropriate environment for travelogue exchange and to offer alternative travel routes.
Hikers Hostel is positioned in the most attractive but peaceful area of Veliko Tarnovo - the Samovodene Marketplace, which is dedicated to Bulgarian arts and crafts and is within walking distance of the town centre.
The two-storey hostel is in the vicinity of this unique street and offers a wondrous panoramic view towards the three historic hills - Tzarevetz, Trapezitza, and Sveta Gora.

Activities:
It's the �first hostel� in town with the most experienced multinational stuff. We enjoy making BBQ parties in our yard/garden and we have learned that our guest love it too. And you are welcome. Join us!
Feel warm and welcome while exploring the night life with us in this young student town. We would love to take you for a �pub crawl� and show you what is good and what to avoid in the night.
We also offer you the opportunity to explore the beautiful mountainous area around Veliko Tarnovo.
Day trips to numerous eco-trails, monasteries, ethnographical complexes, combined with pick-nick in the shadows at the many waterfalls on the way.

Please Note: Food and pick up service are less than 9 Euros, but are not included in the price.

Other information for this Hostel
tel: +35962 604 019, +359889691661.+35986 816 638

Directions for Hostel Hikers Hostel
Just inform us where you are or will be and will meet you there for a free pick up service.

From the train station in Veliko Tarnovo (2 km south of the centre)
-buses # 4, 5, 13, 66

From Zapad bus station in Veliko Tarnovo (southwest of the centre at the end of Nikola Gabrovski Str.)
-buses # 10, 66, 70, 110
-trolley-buses # 1, 2

From Yug bus station in Veliko Tarnovo (south of the centre)
-after a 5-minute walk along the main street you get to the centre of the town, then follow the instructions below

From the train station in Gorna Oryahovitza (7 km north of Veliko Tarnovo)
-bus # 10
-route van (outside the terminal)

Call a taxi
-in Veliko Tarnovo: OK Taxi 062/31111 or Euro Taxi 062/633633
-in Gorna Oryahovitza: Tact Taxi 0618/6145, 40330 or Tod Dan Taxi 0618/6143, 43444

Once you get off at the main thoroughfare, walk along Nezavisimost Blvd. until you reach the old part of the town, Samovodska charshia in particular. Follow the cobblestone street which ends up at a small square. There are two streets which lead uphill. Take the one on the right and walk until the road forks. Get the left turning and there you are, walking along Rezervoarska Str.

Be advised to refuse accommodation offers from people waiting at bus stations, train stations or anywhere you get in the town! Watch out for Hikers Hostel staff as we usually collect you for free!

You can contact us after you made your booking.