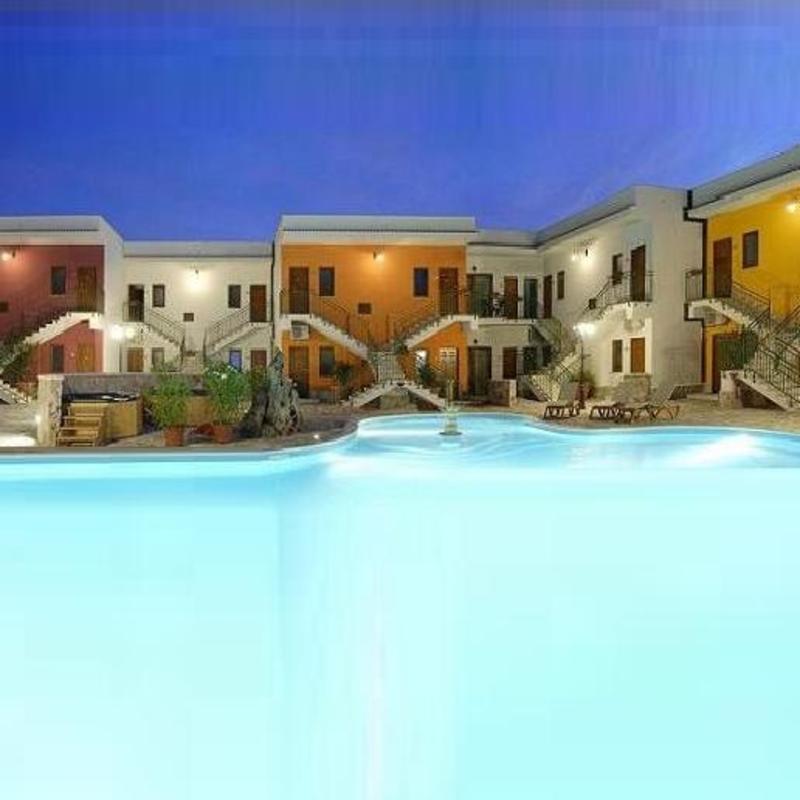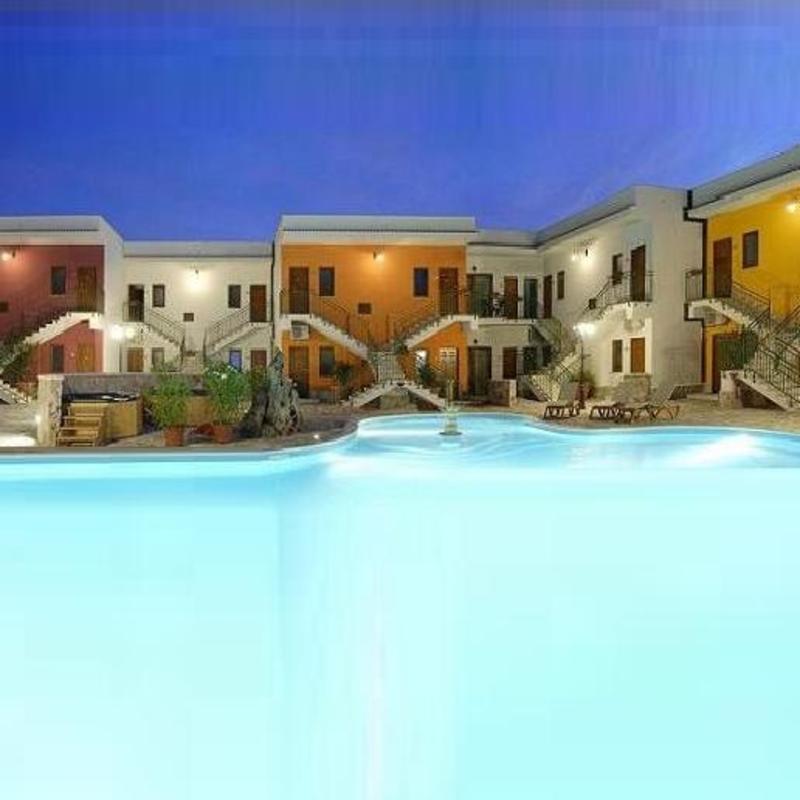 Hostel Hotel Ciuri di Badia, Trapani Italy
Facilities
- Breakfast Included
- Internet Access
- Wheelchair Friendly
- Bar
- Luggage Storage
- Swimming Pool
- Telephone/Fax Facilities
- Free Carpark
- Air Conditioning

Hotel Hotel Ciuri di Badia, Trapani
:: Hotel Ciuri di Badia - Via Erice, 5 S.S. 187 Km 20, Trapani ::
Description is written by the owner of the accommodation of the Hotel in Hotel Ciuri di Badia, Trapani, Italy. Book fast and easy online, hostel and accommodation in Trapani

Description of Hotel Hotel Ciuri di Badia
In the heart of Western Sicily, surrounded by the smiling hills of Trapani, Ciuri di Badia Hotel is glad to welcome you in a great experience between the Mediterranean colours and fragrances.

�Ciuri � means 'flowers'in Sicilian dialect. The Hotel is composed by 12 blocks recognized with different colours and identified with the name of typical Sicilian flowers and fruits (orange, lemon, bougainvillea, pomegranate, marguerite, jasmine, etc.).
Ciuri di Badia Hotel has 48 comfortable and spacious rooms decorated with precious Sicilian ceramics and local furniture. All rooms are equipped with a/c, safe, mini-bar, hairdryer and private balcony.

Our outside swimming pool is opened during the day, with a nice American bar where it is possible to drink and to eat the Sicilian dishes and choose from our cold buffet at light lunch. A rustic wine-bar offers a wide selection of local wines. We boost of a conference room fitting 80 seats which is available for conventions, meetings and small banquets. We also suggest excursions in the nearby village to know our typical handworks like carpets and fancyworks, the production of our Sicilian cheese, olive oil and wine.

A stone's throw from the Hotel are tourist sites of international interest such as the Archaeological Park of Segesta (33 Km), the Medieval village of Erice (15 Km), the amazing Egadi Islands (15 Km for the Imbarcadero), San Vito Lo Capo with the natural Zingaro preserve (20 Km), the isle of Motya with the Whitaker Museum (15 Km) and Marsala (46 Km).

Pets friendly: (extra charge 5 euro per day)
Free wi-fi connection in all common areaa

Other information for this Hotel
Extra charge for pets � 5,00 per day
Extra charge for cradle � 10,00 per day

Changes and cancellations less than 3 days prior to arrival and No Shows - full duration of booking will be charged.

Directions for Hotel Hotel Ciuri di Badia
From Palermo Airport: (Distance 65 kilometres or 43,5 miles). Take the A29 motorway (that connect Palermo and Trapani) in the direction of Trapani for about 43 km (26,7 miles) than take the EXIT Castellamare del Golfo. Go straight for 23 km (14,3 miles) following in the national road SS 187. You will find the Hotel Ciuri di Badia on your left at Km 20 of the SS 187.

From Trapani Airport: (Distance 35 kilometres or 21,7 miles) Take the secondary road SP 21 following the direction of Trapani. Take the Motorway A29 direction Punta Raisi for 6 km and EXIT in Trapani. Arriving in Trapani, in the rotary turn right in direction Erice and Valderice and go straight for about 19 km. On the right at Km 20 of the SS 187 you will find the Hotel Ciuri di Badia.

Transfer service from/to Airport on request (not free service). For further information about price and schedule please call our Hotel.