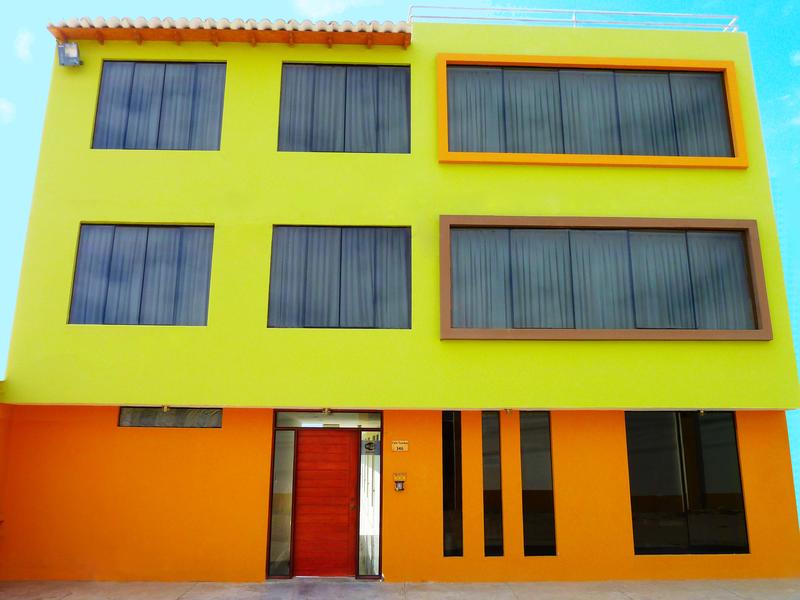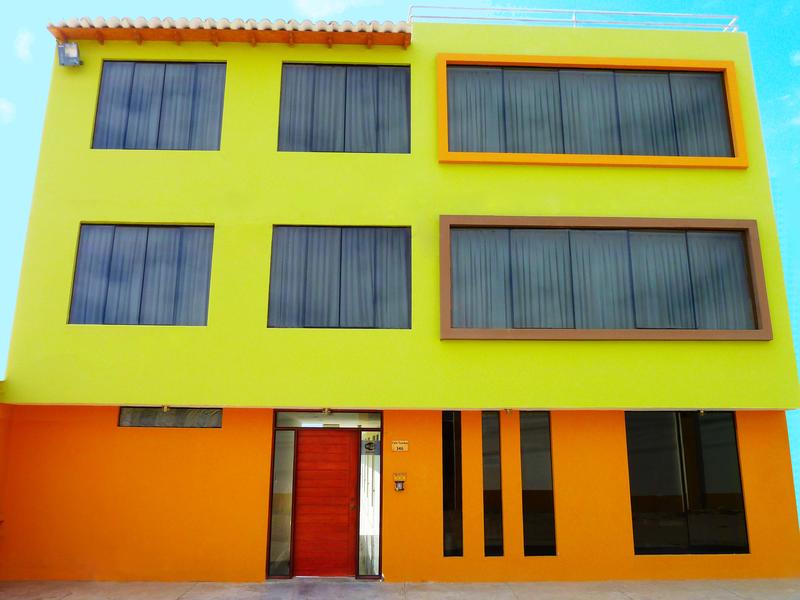 Hostel Hotel El Pez, Mancora Peru
| | | |
| --- | --- | --- |
| Hostel Hotel El Pez, Mancora Peru | Hostel Hotel El Pez, Mancora Peru | Hostel Hotel El Pez, Mancora Peru |
| Hostel Hotel El Pez, Mancora Peru | Hostel Hotel El Pez, Mancora Peru | Hostel Hotel El Pez, Mancora Peru |
| Hostel Hotel El Pez, Mancora Peru | Hostel Hotel El Pez, Mancora Peru | Hostel Hotel El Pez, Mancora Peru |
| Hostel Hotel El Pez, Mancora Peru | Hostel Hotel El Pez, Mancora Peru | Hostel Hotel El Pez, Mancora Peru |
| Hostel Hotel El Pez, Mancora Peru | Hostel Hotel El Pez, Mancora Peru | Hostel Hotel El Pez, Mancora Peru |
| Hostel Hotel El Pez, Mancora Peru | Hostel Hotel El Pez, Mancora Peru | Hostel Hotel El Pez, Mancora Peru |
| Hostel Hotel El Pez, Mancora Peru | | |
Facilities
- Laundry
- Airport Pick Up
- Luggage Storage
- 24 hour reception
- Bureau de Change
- Free Carpark
- Breakfast Not Included
- 24 Hour Check In
- Air Conditioning

Hotel Hotel El Pez, Mancora
:: Hotel El Pez - Calle Tumbes 346, Mancora ::
Description is written by the owner of the accommodation of the Hotel in Hotel El Pez, Mancora, Peru. Book fast and easy online, hostel and accommodation in Mancora

Description of Hotel Hotel El Pez


Other information for this Hotel
Hotel El Pez policies and conditions:

Check-in time starts at 2 pm.
Check-out time is 1 pm.
Please advise your arrival time.

Payment types accepted at this property: only cash.

Cancellation policy: 72 hours before arrival.

Taxes included.
For your information:
The national sales tax (18%) is charged upon check-out to citizens of Peru regardless of length of stay and to foreigners staying in the country for 60 consecutive days or more. Foreigners who present a valid passport and Andean Migration Card (Tarjeta Andina de MigraciÃn) at check-in are exempt from this tax. Furthermore, the tax may apply per room when the room is shared by a taxable and a nontaxable guest.

Breakfast NOT included.

General:

24-hour reception.

No curfew.

Pet friendly.
For more information, please do not hesitate to contact the property.

Directions for Hotel Hotel El Pez
From Lima you can take a plane to Piura. From there it is a trip of aprox. 2 1/2 hour to Mancora.
The property is easily reachable. The hotel is located just behind Mancora's Health Centre.
From the beach, Panamericana Nte. 262. Head northeast, 150 m. Turn right toward Tacna. The turn left toward Tacna, 150 m. Turn right toward Tacna and turn right, 400 m and then turn left. Te property will be on the left.